Pet Stain Removal Irvine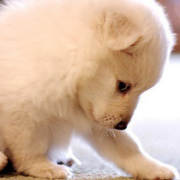 Creative Carpet Repair Irvine can remove all your pet urine and pet stains!
As pet owners, we all know that pet accidents on carpet are inevitable at some point, whether that pet is trained or not. Over time, if not treated quickly, those accidents can mean big problems for you carpet and your funriture upholstery. Removing various pet stains and pet odors can become very challenging for homeowners to say the least! Creative Carpet Repair Irvine can offer you the most effective results for pet urine and stain removal!
It is a widely held myth that basic carpet cleaning will remove pet stains and odors. This is far from accurate, and while some companies try to make it seem like a simple process, it really isn't. When dealing with both stains and odor causing bacteria, the stain portion is just the beginning of the issue that needs to be dealt with.
Ther are multiple approaches that can/should be used to approach the ridding of pet stains and pet odors: a surface treatment and a sub-surface treatment and extraction. the success of the treatment depends on how long the damage has been on the carpet and if it was one time accident or a recurring problem. For a sub-surface treatment we use the help of a special tool called Water Claw, which allows us to treat the padding, where the most of the problem is concentrated, and do a complete extraction from the padding through the carpet. This is the best option for odor control unless is necessary the carpet disengaging and pad replacement.
---
See What Our Clients Say
5★★★★★ – "In the Fall of 2015 we purchased a new home.  Months later we found out that the previous owners (3 owners back) had 3 cats that used the house as a cat litter box.  When we bought the house the carpet was replaced, so there was no indication of pet problems. However, when Summer rolled in we started smelling cat urine, particularly strong in one bedroom (heat & humidity brought this on).  Since we couldn't find anything with our bare eyes, we called Creative Carpet Repair.  The smell had to be coming from our walls or sub flooring.
Mickey, sensing our desperate need to get rid of the awful smell and my allergic reaction to cats, attended to us immediately.  That was comforting!  Mickey was very understanding, professional, prompt and honest.
With a UV flashlight it is easy to detect all kinds of stains on walls (done at night).  I appreciated Mickey's honesty in checking (by rubbing and smelling) that the stains were indeed pet urine stains and not something else (at times there were).  This reduced the cost significantly. It turns out the cat urine was on most of our walls! Mickey was very meticulous with the cleaning process and even cleaned certain areas twice, without extra charge.  He was mindful of our new carpet and wore coverings over his shoes. We appreciated that.
Overall, we loved Mickey and would recommend him to our friends and family.  My recommendation is to have Creative Carpet Repair come out BEFORE you buy a house!"
Joe Mahmah in Irvine, CA
2015-2-16