BEGIN
HOW TO
Text or Email Your
Carpet Picture Now
If We Can See A Picture
It Helps Us Answer Your Questions Faster
TEXT (ONLY) To: (805) 409-3009
OR
EMAIL To: ReviveCarpetRepair@Gmail.com
Call us now at (310) 736-2018 to repair your carpet and get our 100% Unlimited, Unconditional Lifetime Labor Guarantee.
TALK TO A LIVE VOICE, YES, WE ANSWER THE PHONE!


BEGIN
HOW TO

View List of
Carpet Repair Services
(Click Here)
Please check out our complete list of carpet repair services page or follow the links at the top of the page for more information about your specific carpet problem. And, if you need your carpet patched, please read this page before you call.

Text or Email Your
Carpet Picture Now
If We Can See A Picture
It Helps Us Answer Your Questions Faster
TEXT(ONLY) To: (805) 409-3009
OR
EMAIL To: CreativeCarpetRepair@Gmail.com
Call us now at (800) 656-9862 to repair your carpet and get our 100% Unlimited, Unconditional Lifetime Labor Guarantee.
TALK TO A LIVE VOICE, YES, WE ANSWER THE PHONE!

We Are The TOP Carpet Dyeing Company- Watch the color return back to your carpet!
Do you have stains or spots that you just cant get out? Do you just prefer to change the color of your carpeting? Whatever the need is, Creative Carpet Dyeing can help you. We are expert certified carpet dyeing professionals that have been thoroughly trained. We dye carpeting everyday. You're not the first person that needs carpet dyeing and you won't be the last. Last time I checked you are part of the human race which means accidents happen. We can provide expert carpet color matching and color restoration to your carpet or rug.
We are fiber identification experts and will be able to properly identify your fiber, the cause of the discoloration, whether it is a spot or a stain, what chemical caused the spot or stain and what ph caused either the oxidation or reduction discoloration.
Expert Certified Bleach Spot Carpet Repair-Done Right before your eyes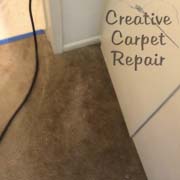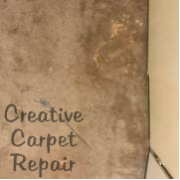 We do expert bleach spot carpet repair.  Whether you spilled toilet bowl cleaner, clorox bleach, acne medication, or even tried to kill ants with a chemical, we can help you.  Bleach, or Sodium Hypoclorite, attacks the blue, red & yellow in your carpet in that order. Often time leaving you with an orange, yellow or even white spot or blemish in your carpeting.  Simply cleaning them wont help, color was removed from the carpet dye sites on the tufts of the carpeting.
The professionals from Creative Carpet Dyeing near me are highly trained & skilled in repairing your bleach spots by adding the color back into the fiber. The color dyes that we use are permanent and will match color loss in your carpet.  Even if you have multiple colors in your carpeting, we can help.  This type of work requires special skill and know how, so don't put your flooring investment at risk! Call Creative Carpet Repair today and get the peace of mind you and carpet deserve! 1-800-656-9562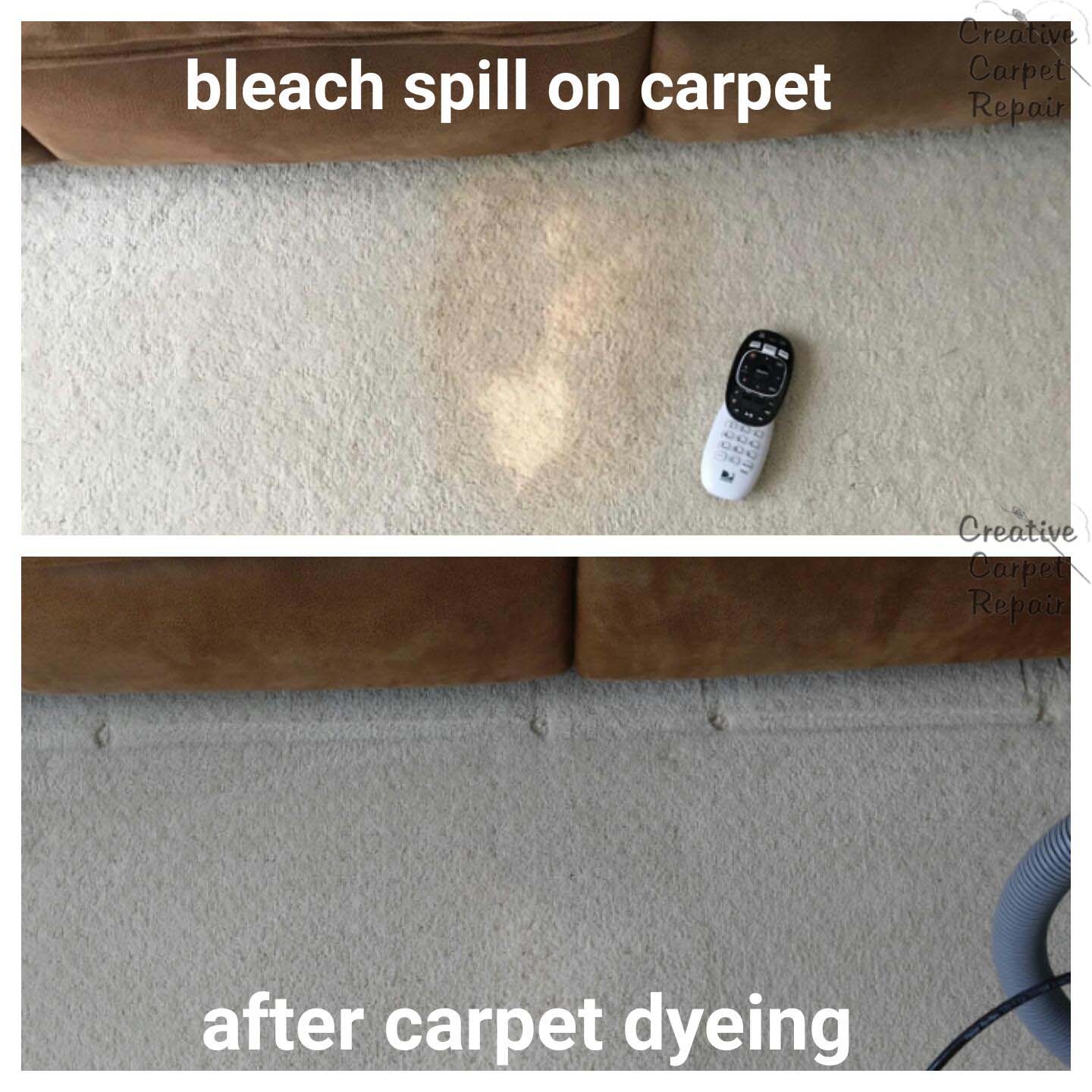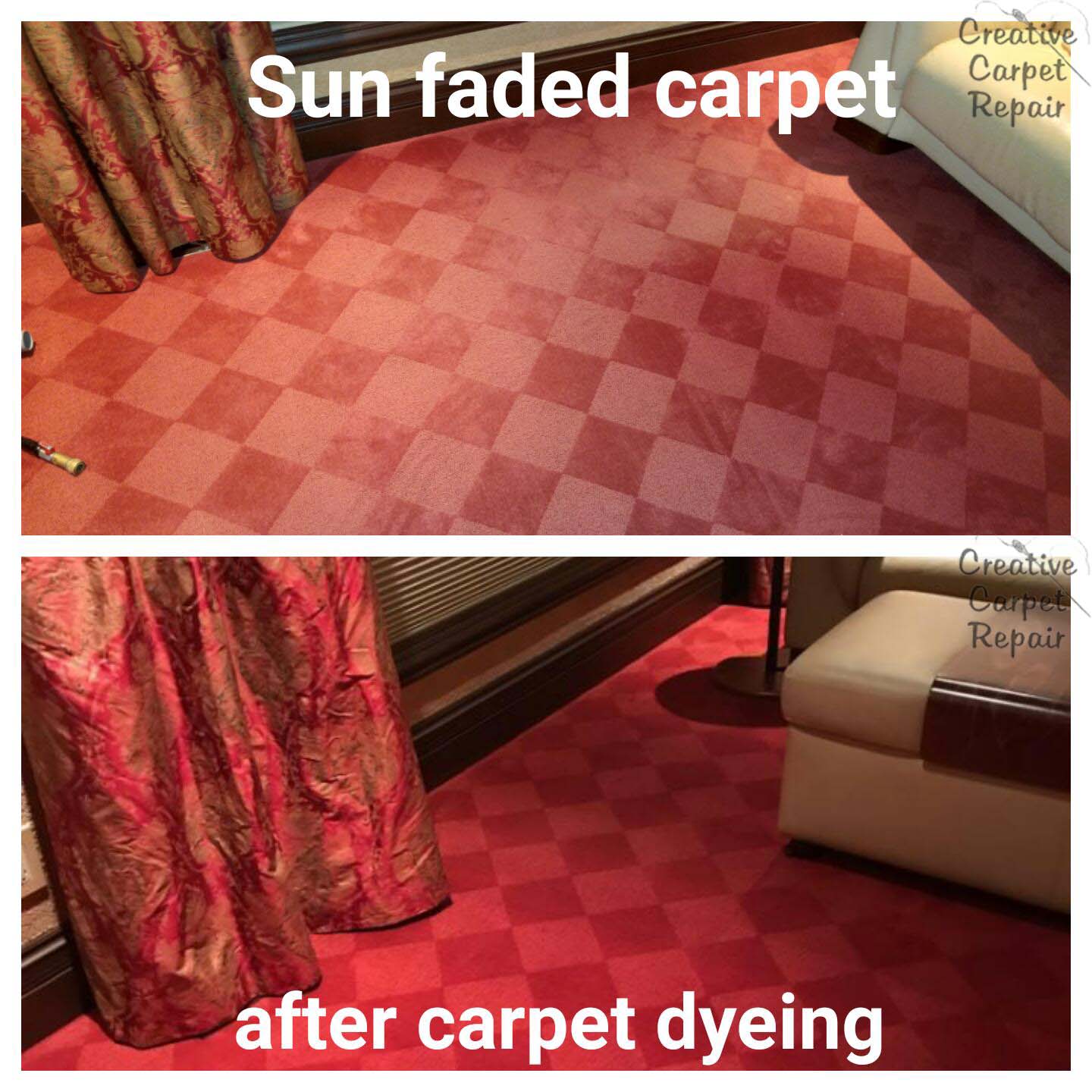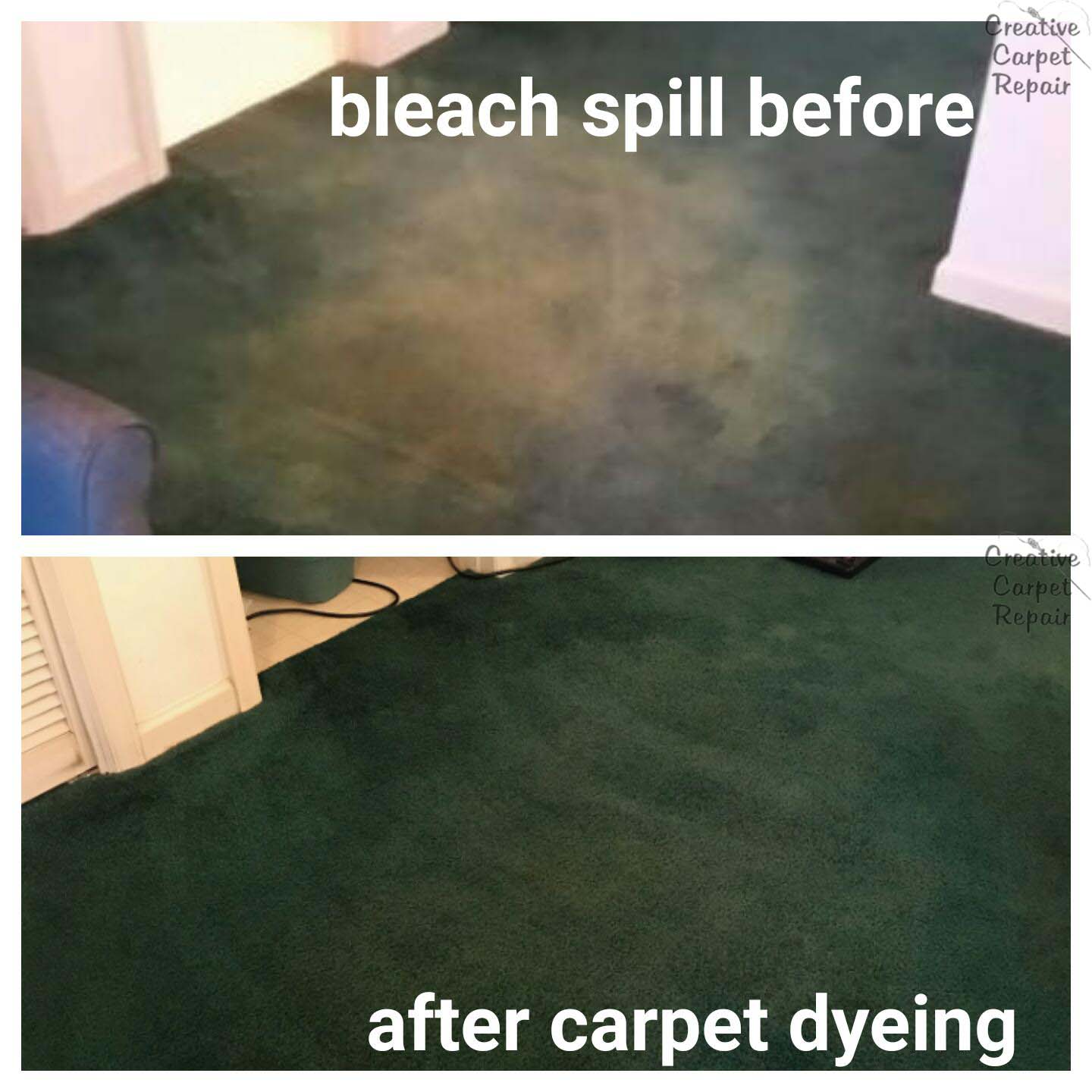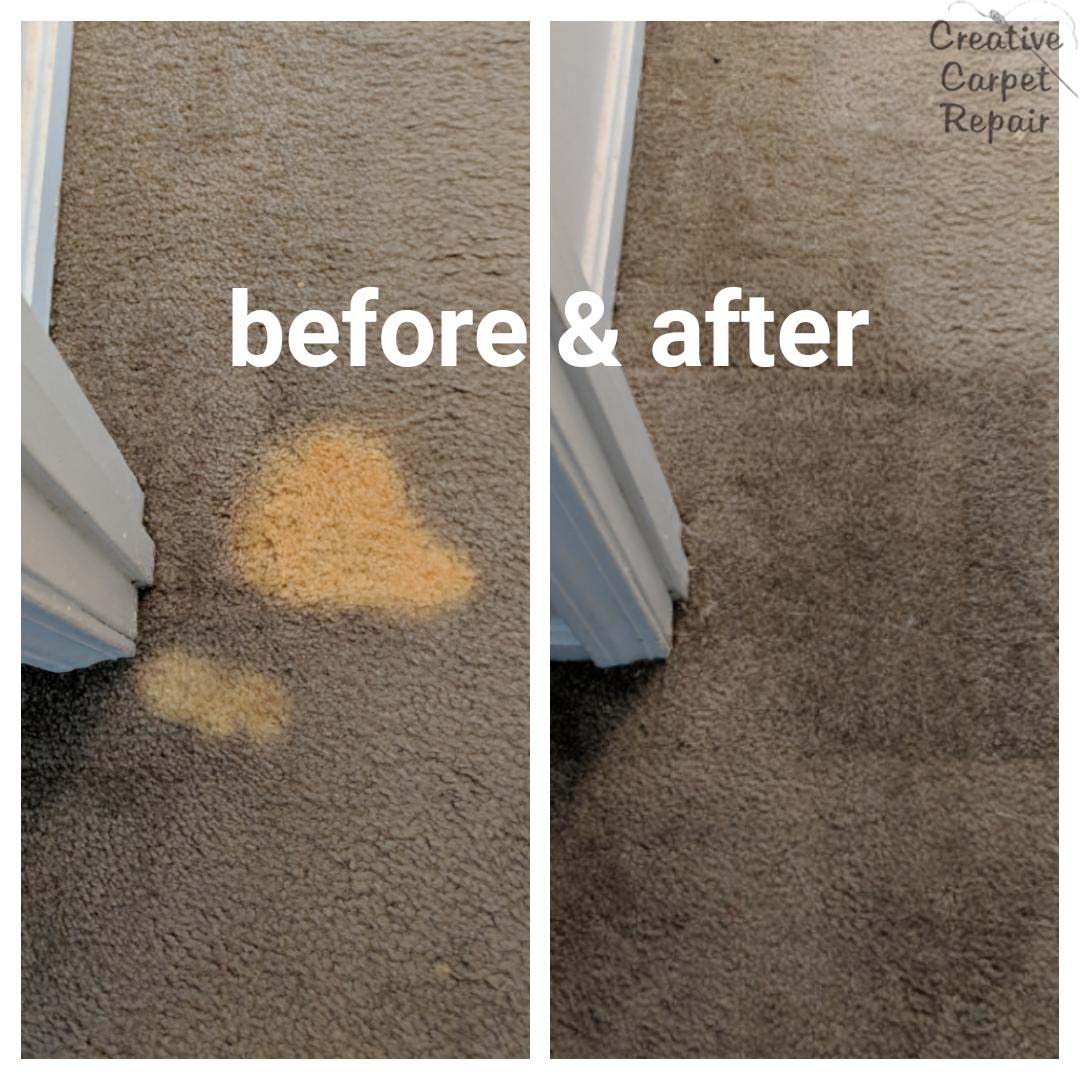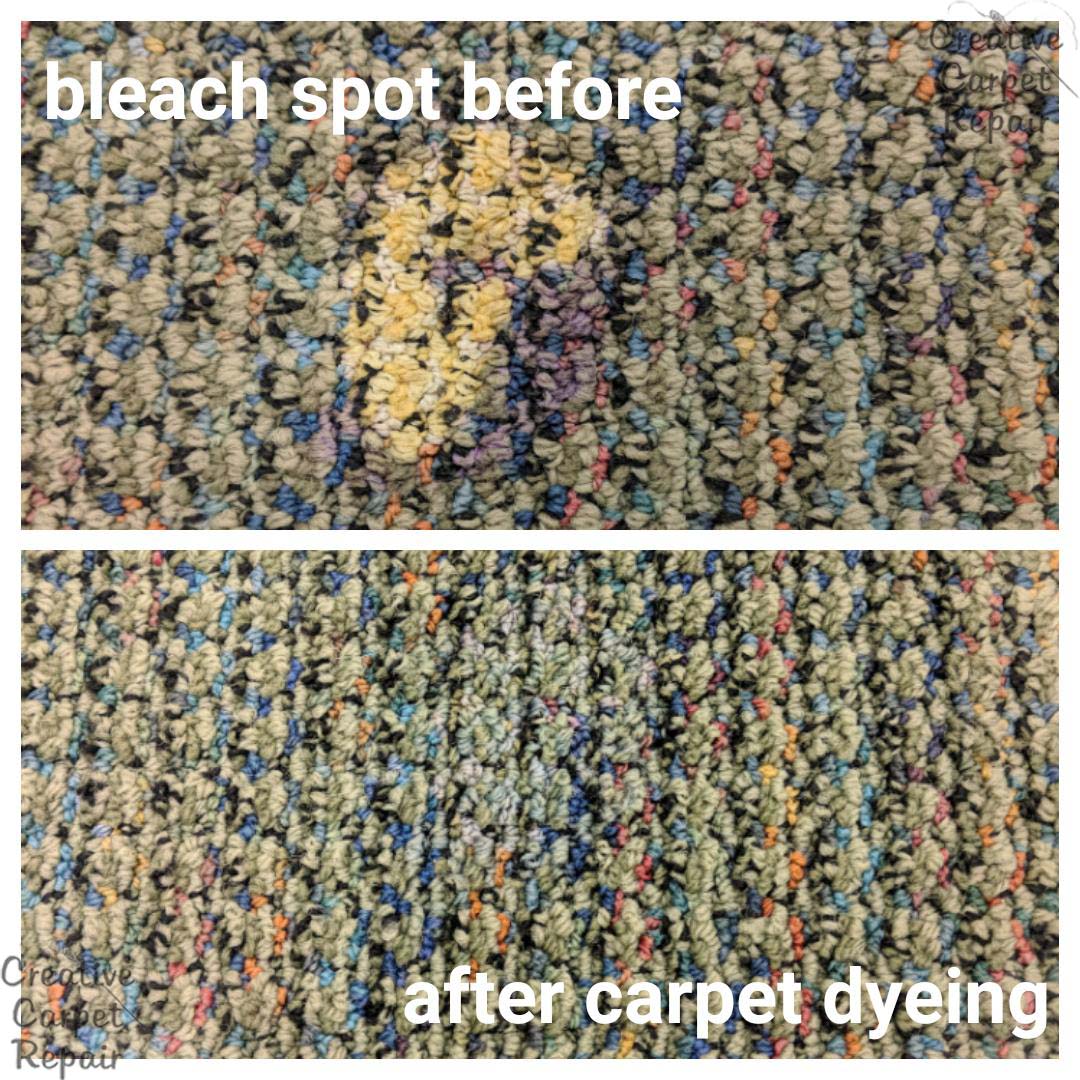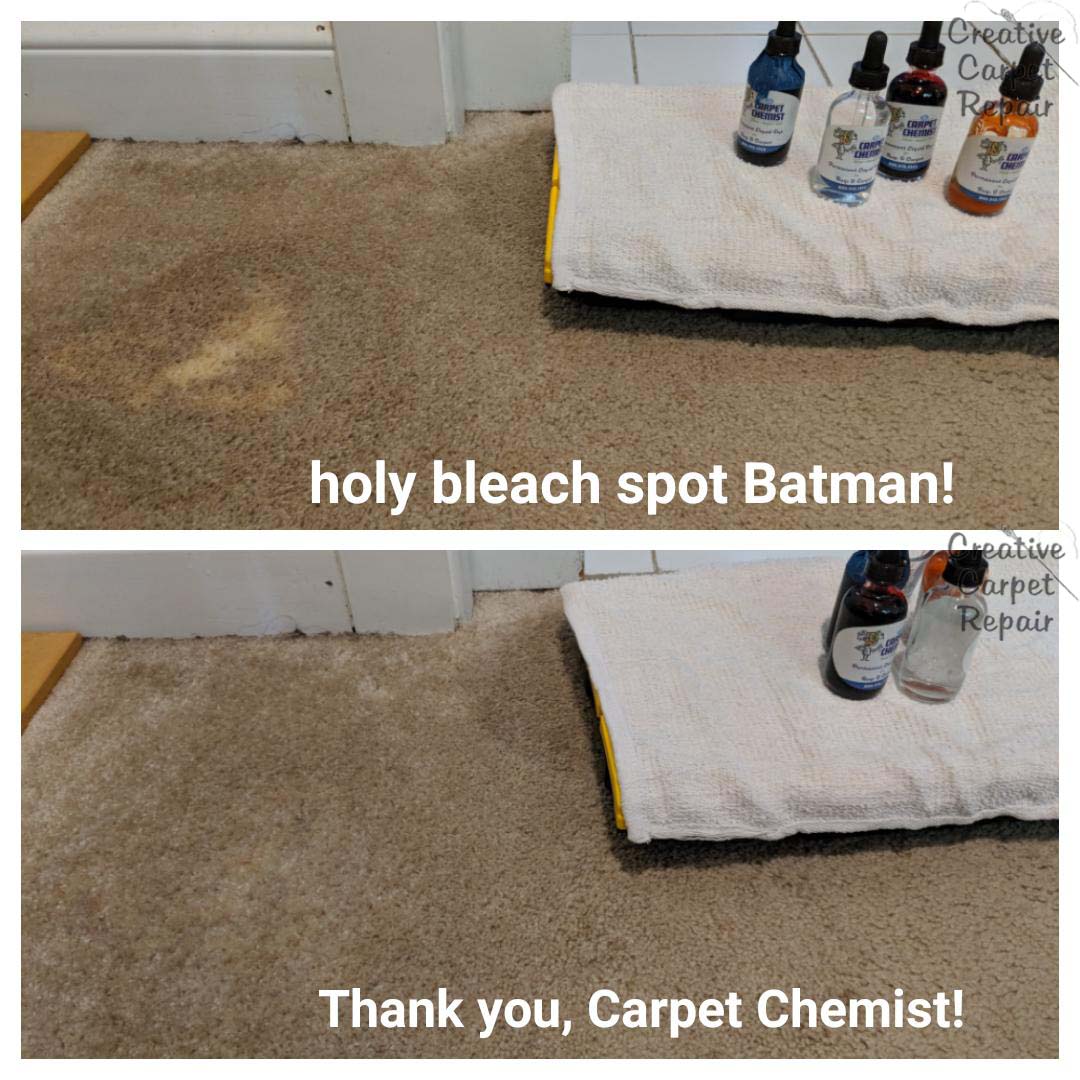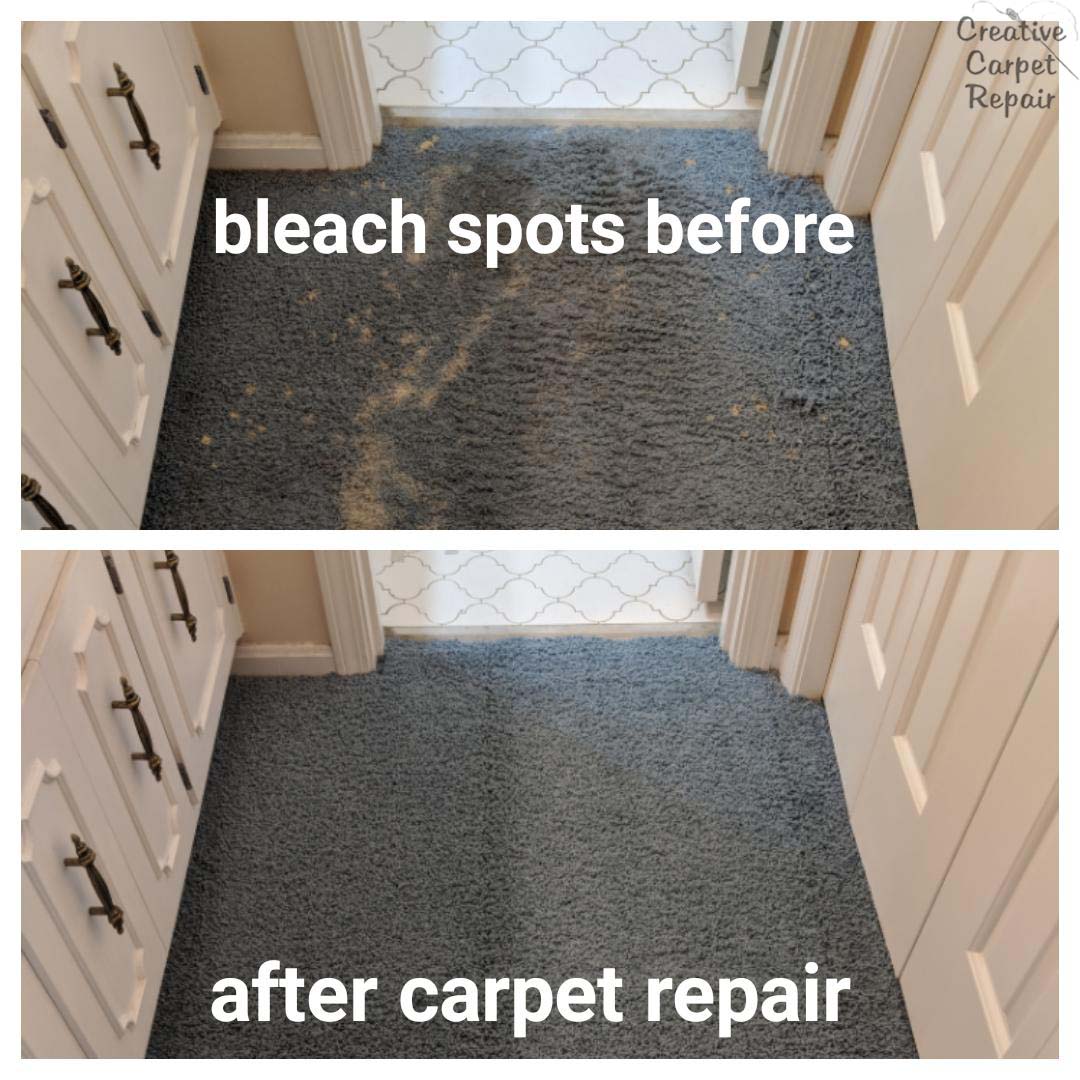 ---
Do You Need FULL ROOM Carpet Dyeing? Yes, We Do That Too!
Is your carpet sun faded? Are there ungodly stains that you are trying to cover up? Are you an interior decorator and want to change your beige carpet to gray or another color? If you answered yes to any of these questions, you've come to the right place. At Creative Carpet Dyeing & Repair, we are full room dyeing specialists! We do Hotels, Churches, or Homes- We can extend the life and wear of your carpeting by years, simply by recoloring it or restoring its original color. WE SAVE YOU THOUSANDS OF DOLLARS in new carpet purchasing costs-simply by being able to redye the carpet to your color preference.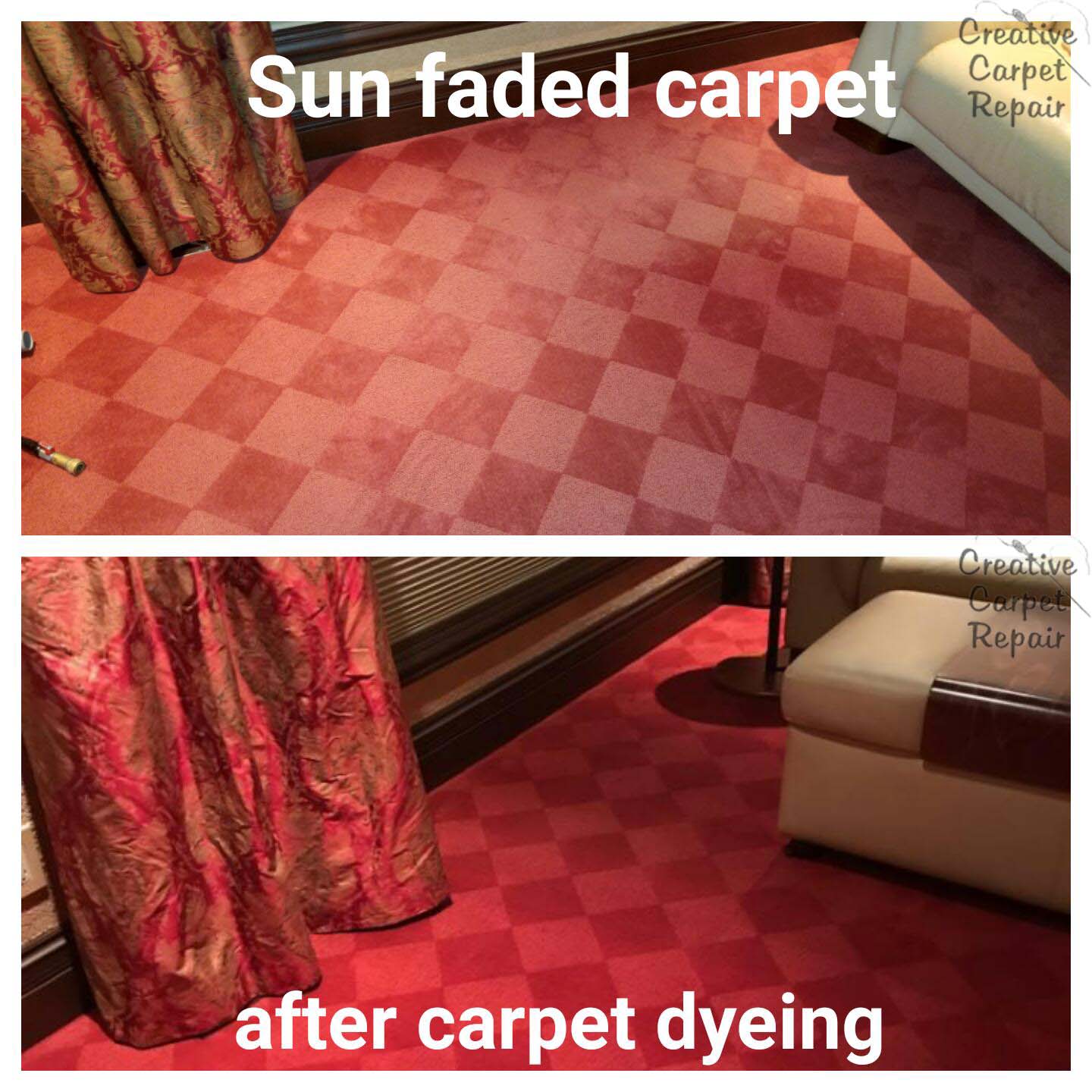 Are you an interior decorator that needs a custom color made and dyed to your carpet to match the interior? Yes, we do that too!
We have software that analyzed exactly what your desired target color is as well as what your existing original color is and we can do a perfect color match for you. This is especially helpful if carpet is not made or is out of stock or not readily available or if you just imagined up a perfect color for your client. We can do CUSTOM color matching and full room carpet dyeing to your exact specifications. Just email or text us a picture of what your existing carpet as well as the color you desire and we can get to work. Call us now to discuss at 800-656-9862! Call Today.
---
See What Our Clients Say
5/5 stars
Tim came out and took care of our bleach spots after my husband cleaned the bathroom and didnt realized the bleach bottle was leaking.  We were able to get our deposit back, were so thankful!
Thanks again
Alice Cho in Irvine, CA
June 22, 2018