Carpet To Tile Transitions
How To do a carpet to tile transition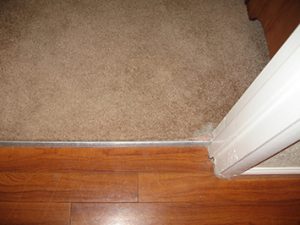 Sometimes we need to do a patch right at the carpet to tile transition. This picture and the following one are two different areas that need carpet patching due to a cat getting locked into each room.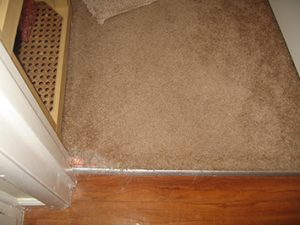 Hey, don't blame the cat! The cat just wanted to get out and did the only logical thing.
Start Digging!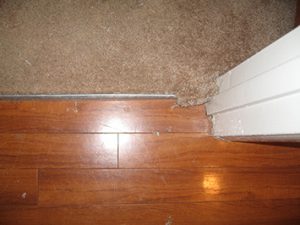 We cut some carpet out of a closet and began to patch it into place. First we cut the old, damaged carpet out of the way, then we glue the new piece into place.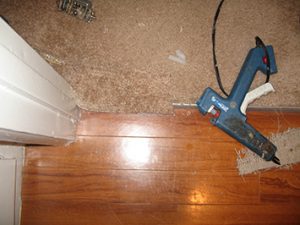 This one is a little bit longer. You can see my old glue gun here.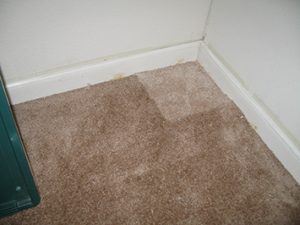 The customer provided some carpet to replace what we took out of the closet. It wasn't an exact match as you can see. It looks much worse here because the camera has a good flash. In reality, the closet doesn't have a light in it so you can just barely see the difference in color. It's not an ideal situation but it's better than leaving a closet with a missing piece of carpet.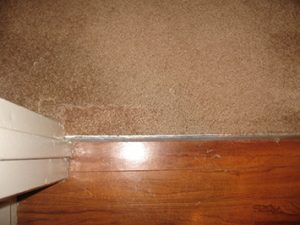 You can still see where the carpet patch is because the color is different but in time, the new carpet will fade and begin to soil.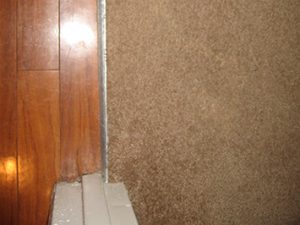 This patch looks a little bit better because the original carpet is less faded.